AM.CO.ZA Heatware™ 1250W Multitalent Heat Press comes with different functions for different heat press applications. We have 4 different combinations, MT5, MT6. MT8 and MT9. Please watch this video on YouTube about the difference of each combo:
https://www.youtube.com/watch?v=OwvA0RiYpgs
We stock heat presses at our Jet Park (Johannesburg) Branch, and our Montague Gardens (Cape Town) Branch. We also
stock spare parts
and each individual attachments.
You can also check the specs and price list below: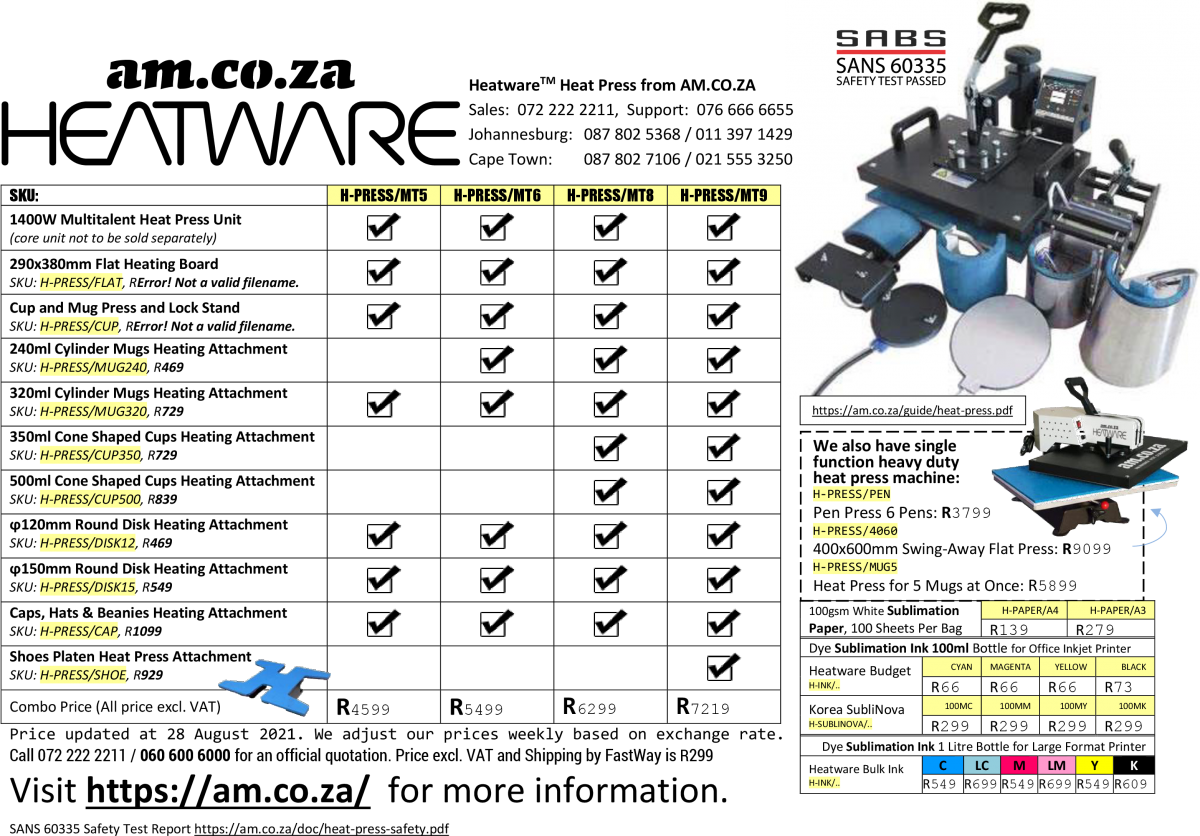 For heat press consumables, like Thermal Tape, Sublimation Paper, Teflon Paper etc.